Walk and Sing in the Welsh Hills and feel yourself coming alive!
Whether you're new to singing, meditating or walking, but would like to try any one or all of these in combination, these walks could be for you!
A trained classical singer, choir leader, therapist and walk leader, I love combining the power of communal singing, meditating and walking in the outdoors for a real experience of freedom and coming together.
The walks are guided, I take you through some Qigong and gentle voice and movement warm-ups before we bring the hills alive with the sound of …… music! Songsheets provided and we finish off with Cuppa & Cake.
Price includes…Songsheets, Cuppa & Cake!
Early Bird discount! Book before 31st May and get 10% off
Need to know…
We will be in the outdoors for 3hours. The walking route will be through terrain which includes fields, steep stretches, hilltops, stony paths, uneven ground & using stiles. It is open to all, suitable for those with moderate level of fitness and walking experience: age 18+
Covid-19 measures for everyone's benefit: While out walking, we will be 1.5metres apart and spaced 2m apart during group sings, warmups, mediations and discussions. If you have tested positive for Covid-19, you will be required to transfer your booking to an alternative date.
Kit list & Location details: a kit list and full details of car parking and walk start location will be emailed to you on booking.
Contact me: If you have any questions about this event I'm happy to chat them through with you: my mobile is 07851 218 014.
Reconnect with yourself, nature and others – find your way to your own voice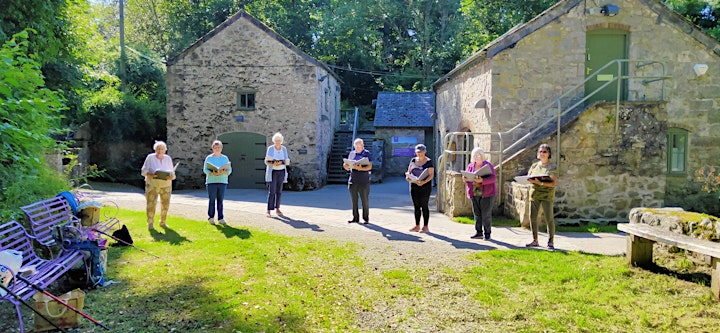 Come join your voice with others, make some noise and experience the power of sound!